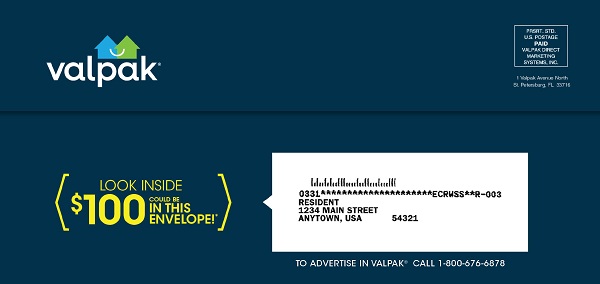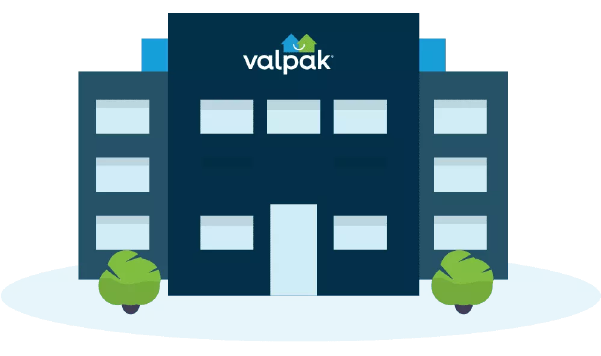 You built your business with the dream of charting your own course. Being your own boss. You had a passion, worked hard and succeeded where most fail. You've learned a lot about marketing. Sometimes the hard way. You know it's no longer enough to run a TV ad to reach customers. Consumers have more choices and more distractions than ever before. In short, business is tough.
Valpak is a trusted name in local direct marketing solutions with the gumption to create new opportunities. Just like you, we started small: in a garage in 1968. Since then, we've become synonymous with direct marketing, cost-effective direct mail advertising that drives results. Today, millions of high-income households open the famous "Blue Envelope" each month to find great deals in their neighborhoods.
These sought-after savings are always available on Valpak.com and our mobile app, too. B
Valpak is at the heart of communities across North America, helping people save, businesses grow and neighborhoods thrive through a network of local franchises in the U.S. and Canada.
Valpak marketing consultants live and work in your neighborhood. We know what your customers want (we are them!) and can help you take the guesswork out of advertising with real-world marketing solutions that drive measurable results.
Valpak continues to find innovative ways to connect businesses with consumers. Monthly, close to 40 million homes receive our Blue Envelope of savings and traffic on valpak.com and our syndication partner sites exceed 110 million.
Valpak has the means and know-how to custom-build a marketing campaign that meets your needs and budget.
Let us introduce your business to the neighborhood.